EXTRA-CURRICULAR WORKSHOP IN SCIENCE OR ROBOTICS
What better way to do this than to have interactive and dynamic activities after class!
Scientific knowledge will be transmitted to the young people, and assistants dressed in their lab coats will help the animator to make demonstrations before challenging the whole group. With all the manipulation of scientific and robotic equipment, they will not see the time passing!
Additional information
| | |
| --- | --- |
| Type of service | After-school workshop |
| Subject | Science, Robot Blue-Bot®, Robot Botley, Robot WeDo 2.0, Robot MINDSTORMS® EV3, Robot SPIKE™ |
| Customer type | Multi-age, Elementary: cycle 1, Elementary: cycle 2, Elementary: cycle 3, Preschool, Secondary: cycle 1 |
| Duration | 60 minutes |
| Number of weeks | 6 weeks, 8 weeks, 10 weeks |
| Category | Information and Communications Technology |
Our requirements
Access to electrical outlets is required.
A sink must be available near the premises where science activities take place.
Access to a TBI/TNI is necessary in the room where the robotics workshops will take place.
Clear space is required for demonstrations.
Important information
Prices shown are per group.
6 to 10 week workshops.
Maximum 24 young people per group in science.
Maximum 18 young people per group in robotics.
Maximum 20 young people per group in Turing Tumble.
The scientific workshops will be selected by profaqua.
For robotics, Profaqua takes care of providing the 7 iPad tablets and the 6 robots: Blue-Bot or Botley Robot or WeDo 2.0 Education Robot or EV3 or LEGO® SPIKE.
For the Turing Tumble, Profaqua is providing all 10 kits.
Profaqua takes care of providing an Apple TV for your TBI/TNI in robotics.
Profaqua takes care of supplying the robotics activity mats.
Additional costs
Travel fees (minimum $25) depending on the distance apply each week.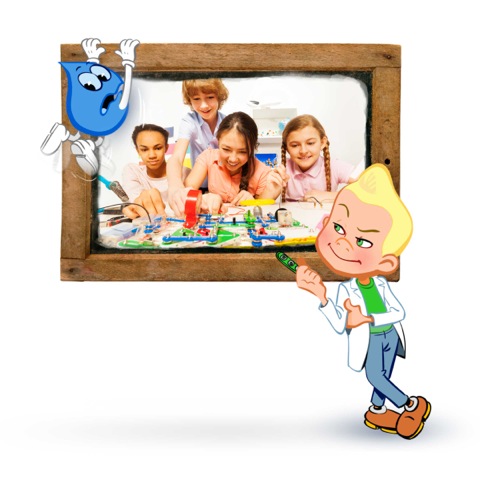 To book an extracurricular workshop, contact us.